Blue Sage CEO and Founder, Carmine Cacciavillani receives 2019 Lending Luminary Award.
Progress in Lending Association, October 27, 2019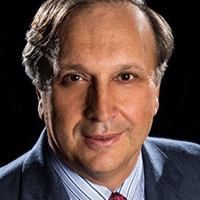 Carmine Cacciavillani is revolutionizing the LOS market with the Blue Sage Digital Lending Platform, a cloud-based origination technology that is used by all parties involved in the mortgage process, including borrowers. But it's only been during the past 12 months that Carmine's company has emerged as a breakout star amid a heavily entrenched LOS market.
In fact, it was one year ago that Prime Lending, a $14.5 billion nationwide mortgage lender, left its previous LOS vendor – one of the industry's oldest and largest – to adopt the Blue Sage platform. Since then, other organizations have followed suit, including Member First Mortgage, a Credit Union Service Organization (CUSO) that provides technology to more than 200 credit unions nationwide.
---