"An unmatched combination of innovative technology,
mortgage industry expertise

and a shared set of team-focused values…" – Tim Elkins, EVP/Chief Production Officer, PrimeLending
See Why PrimeLending Chose Blue Sage
An unmatched combination of innovative technology, mortgage industry expertise and a shared set of team-focused values, Blue Sage [gives] us a tremendous advantage . . . . Transparency. Automation. Speed. Convenience. Flexibility. Compliance. Blue Sage offers these benefits and more to our employees, who in turn . . . provide a better experience to our business partners and customers.
Tim Elkins
EVP/Chief Production Officer

Unlike most loan origination software, Blue Sage was not built with technology that was developed more than a decade ago and is continually repackaged to look new. [Blue Sage] was written in current software language and includes a rich system of APIs, making it a more fluid system that offers better connectivity . . . . We can add new features and capabilities for years without constantly building new bridges to third-party software and services. It's completely superior to anything else on the market.
Jerry Reed
President and CEO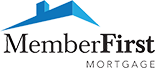 What used to take 45 minutes can now be completed in less than five minutes since we have a seamless experience between members and our back-office systems across our consumer products.
Michelle Burke
Vice President of Mortgage Lending

[The] Blue Sage platform is the perfect complement to our ongoing digital Transformation. . . . [it] gave us more than 70 automated processes, including automated tools that help our members apply for loans on their own . . . we are finally leveraging automation to its fullest potential . . . . Our loan officers are happier than ever, too.
Jason Sorochinsky
Vice President of Mortgage Lending

We had created a complete roadmap of automation for our mortgage business, and Blue Sage delivered on every level. Blue Sage enabled us to improve not just the borrower's experience, but our staff's experience, too.
Tom Wagers
President and CEO
With our old platform, a third of all applications were incomplete via the POS. Now, with Blue Sage, we have 100 percent accuracy, so our team can focus on generating additional opportunities and taking care of our members.
Michael Mulhern
AVP, Real Estate Lending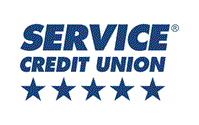 We continue to invest in new streamlined solutions to support existing sellers and make it easy for new sellers to become productive immediately…
we have been partnering with Blue Sage since 2015. This combination of process updates and new technologies…increased our productivity at a critical time. This allowed us to continue to offer outstanding seller experience, turn times and pricing even as the number of correspondents locking loans with Planet quickly rose.

James Loving
Senior Vice President of National Sales, Correspondent