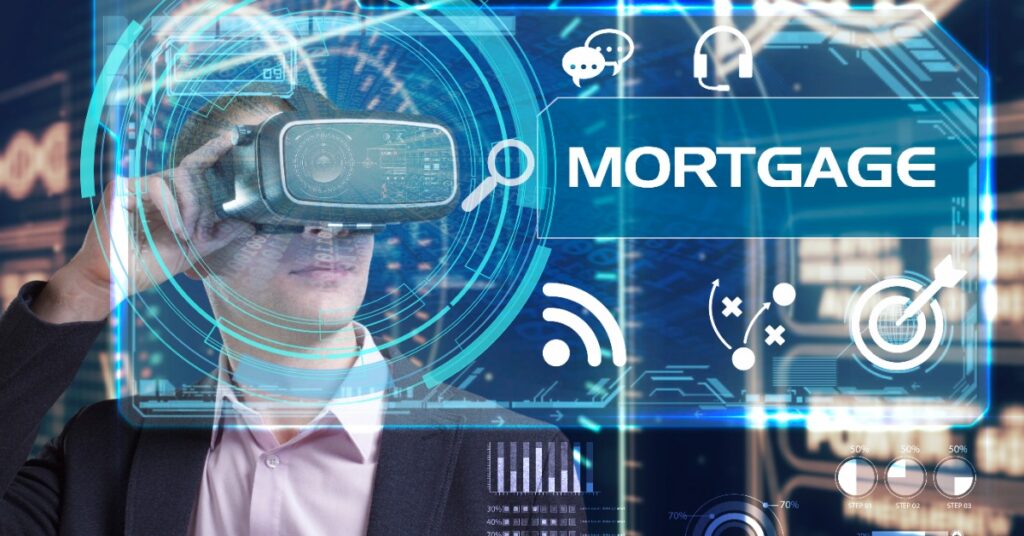 Future Mortgage: Almost Here (Second of a Two-Part Series)
By Lew Sichelman
THE HOUSING SCENE, JANUARY 11TH, 2019
Twenty-two years ago, when he was chief economist at the Mortgage Bankers Association, Doug Duncan was tapped to lead the effort to create a truly electronic mortgage, one that would start online at the application stage and end at recordation in the local courthouse without ever being touched by human hands.
Today, Duncan has moved on to Fannie Mae, where he holds the same chief economist post. But as far as online mortgages are concerned, not much has changed. "We're closer today than we've ever been," Duncan says. "But only a handful of true e-loans have been closed to date."
Dan McGrew of Pavaso, a digital closing platform, figures some 6,000-10,000 e-loans have been completed in just the last two years. That's still just a drop in the proverbial bucket when you consider that more than 6.6 million home loans were written in 2017 alone, according to data from the MBA.
But digital lending is coming, the dozen or so mortgage professionals and vendors interviewed for this column agree. It's just a matter of time.
"It's going to be like getting a car loan; there's no reason you can't do that with a mortgage," offers Joe Langer of Blue Sage Solutions, a cloud-based digital lending platform. He describes the future mortgage this way: Would-be borrowers will log on, input basic information and the system will auto-populate an application. Then the system will interconnect with other programs to pull in such key information as income, tax returns, liabilities and assets.
Based on that and other data, the program will tell you how much you can afford and explain your various loan options. Once you make your choice, it will make sure your specific loan fits into the lender's investor requirements.
"It will be a 1-2-3 process," Langer says. "You'll go from application to close in a matter of hours."
What's driving the change? First and foremost, there's the ever-present motivation to increase efficiencies and save money. Lenders earned just $480 on each loan they made in last year's third quarter, according to the MBA's latest figures.
The past several years have been "challenging" for bank profitability, says the MBA's Marina Walsh in something of an understatement.
Homebuyers, particularly younger ones, also are pushing for speed. In a recent survey by Elle Mae, a popular loan origination system used by some 2,300 lenders, some 3,000 people who had just purchased a house were asked what they would change about the lending process. The No. 1 answer: Make it go faster.
"They want to know why they can buy a $125,000 car in 2.5 hours, but it takes six weeks to buy a $125,000 house," says Joe Tyrell of Elle Mae.
There are still roadblocks, though. One is the mortgage business itself, which has been slow in adopting digitization. Another is well-meaning federal and state regulators who put rules into place to protect consumers that make it more difficult for lenders to automate. And a third rests with the country's 3,100 or so county courthouses, many of which still record liens by hand.
"The industry needs to be where consumers want to be," says Gagan Sharma of BSI Financial, which administers mortgages on behalf of lenders and their investors. "I don't believe consumers are the bottleneck. If anything, they are what's bringing the industry along."
To make it happen, regulators have to get on board, adds Langer of Blue Sage. "While they have the interests of consumers in mind, some of the requirements we've seen in recent years have added to the complexity. … It's hindered our ability to provide faster service."
To have a truly electronic mortgage, though, the note must be closed, delivered and recorded automatically. And when you are dealing with state-by-state rules, says William Decker of MAXEX, a business-to-business loan exchange platform, that could prove the toughest hurdle of all.
"The closing is the most difficult step to scale," Decker believes. "And then all those counties have to weigh in. Ninety-nine percent of all loans are still physically delivered to the county courthouse for recordation. They're making progress, but it's taking a long time."
Pavaso's McGrew predicts that 2019 "will see the fastest technology growth the mortgage business has ever seen." And in 10 years, he offers, paper will be a thing of the past. "There will be no paperwork involved whatsoever," he says.
Despite the accelerated pace toward digitization of the entire mortgage process, from application to close to recordation, there will always be a need for loan officers, perhaps not to take an application and gather all the supporting documents, as they do now, but in more of an advisory role for would-be borrowers who want or need some hand-holding.
The result, then, will be similar to the trend in the real estate sector, where consumers now go online to find a house and engage an agent later in the process to take care of all the legal details.
"Consumers are going to want choice," says BSI Financial's Sharma, who believes that down the road, the mortgage business will look much like the financial brokerage business. "There will be online loan platforms as well as traditional loan agents, each serving a different market; one for those who don't want to speak to anyone — nor do they need to — and the other for those who want to sit down with an adviser in front of them and talk."
---