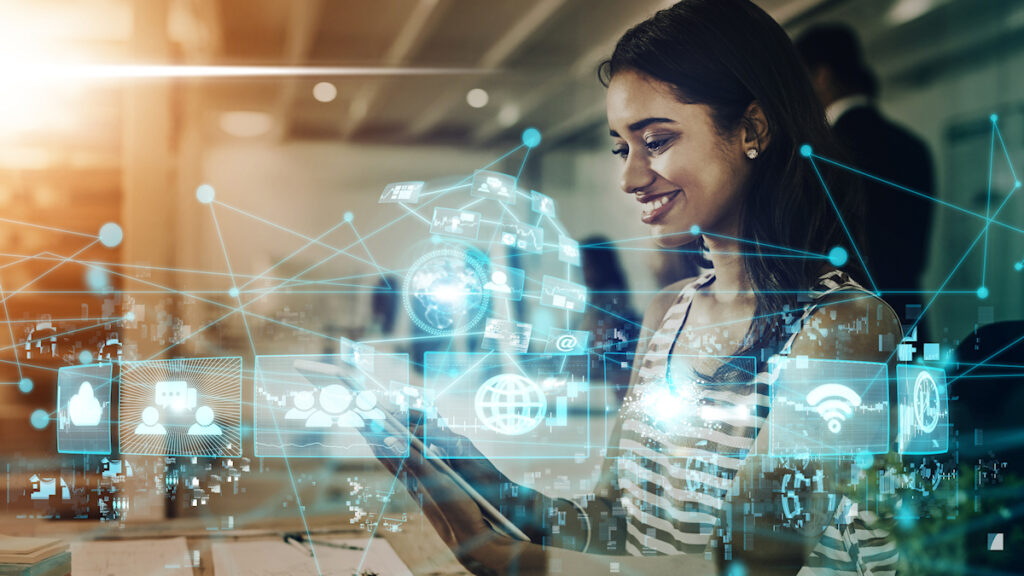 Honoring Women Of Mortgage Technology
Recognizing and promoting the achievements and stories of women working within mortgage technology.
In this issue, Mortgage Women Magazine honors the women of mortgage technology who are making an impact on the industry. The Women of Tech award recognizes and promotes the achievements and stories of women working within mortgage technology.
It's important to recognize these women and their accomplishments. They can offer fresh perspectives and different approaches to the mortgage technology field.
Just as important, these women of mortgage technology honorees also encourage more women to become part of the technology world. That improves the diversity of the field and also helps narrow the well-known gender pay gap experienced in other fields.
Maya Gardner
Director Program Management
Blue Sage Solutions
What do you believe are the greatest challenges women in tech are facing today? What are your suggestions on overcoming these challenges?
We often bear more family responsibilities than men, juggling household duties and child care. We are often negatively impacted in the workplace for the time we take off to have children. We must start with acknowledging the challenges women face and providing management training to better support women.
What led you down the path of working in technology?
My education was focused on finance, which led to a corporate position as a finance manager in my first job. I was fortunate and was exposed to the first iterations of corporate banking automation. The company which hired me was a technology partner building a custom platform for cash management.
What is the most important or valuable advice that you can offer to women starting their careers in tech today?
I think the most important and valuable advice I could offer other women in technology is to follow your passion. I wasted years being afraid. Women should not be intimidated to enter a field that is predominantly male.
Do you have any mentors or figures who have greatly influenced your success?
Terri Lynn Cardona, who was head of human resources, was a great mentor to me early in my career. She coached me through a number of challenges and helped me develop a strategy for success. Over the years, I have had other managers, colleagues, and executives help me along my path who have become lifelong friends.
What significant changes would you like to see within the world of mortgage technology?
The most significant change I would like to see is more top spots filled by the qualified women in our industry.
Read the National Mortgage Professional article.
---