Broker Portal
 Blue Sage Broker Portal
Accelerate

mortgage originations for your TPO/Broker Channel with the Blue Sage Broker Portal.
Revolutionize and simplify your loan process with our all-in-one self-service Broker Portal.
The broker administration tool lets lenders manage brokers, monitor their status, validate licenses, and control access for brokers and their users. It uses the NMLS database to ensure accurate information, with daily updates. The tool also allows lenders to customize product offerings, branch/LO details, notification settings, and other relevant data for each broker, which can be used to enforce hard and soft stops at the loan level.
Feature Rich
Condition and Document Management

Automated Underwriting

Easy Application Entry

Supports mini-corr/emerging bankers

Product/Rate/Fee Scenarios
The Blue Sage Broker Portal is configurable, fast and secure!
Intuitive Pipeline Management
Unlike most loan origination software, Blue Sage was not built with technology that was developed more than a decade ago and is continually repackaged to look new. [Blue Sage] was written in current software language and includes a rich system of APIs, making it a more fluid system that offers better connectivity . . . . We can add new features and capabilities for years without constantly building new bridges to third-party software and services. It's completely superior to anything else on the market.
Jerry Reed
President and CEO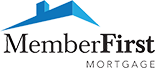 Streamline your LOS even more with these related Blue Sage products